Rates and Discounts
Rates
Base Fee
$2.00
Cost Per Mile
$2.50
Only if in traffic or cab waiting:
Per Hour
$22.00
Discounts for San Diego Area
10% Senior Discount


Restrictions apply

Details

10% senior discount if 65+ years of age. Discount valid only when using taxi scrip and taxi cards. Must present valid ID to the driver.
How RideYellow Works
San Diego is where we live and work, and we know every nook and cranny of this great city. From Old Town to Downtown and Balboa Park to the San Diego Zoo; San Diego is a seaside paradise. The RideYellow taxi app quickly matches you with local, knowledgeable San Diego taxi drivers through the easy to use app. You can use the app as a simple booking tool and pay in the cab as you normally would, or you can pay for your ride automatically with mobile payments. Additionally, with our 33% off discount, you can now get all of your app rides in San Diego for $1 less per mile. Now get moving faster, use RideYellow in San Diego.
Our San Diego Cities
Oceanside

Carlsbad

Escondido

Encinitas

Del Mar

La Jolla

San Diego

La Mesa
Why Use RideYellow in San Diego
The RideYellow app is the most convenient way to book a San Diego Taxi. As an incentive to use the RideYellow app we have partnered with San Diego Yellow Cab to bring you 33% off all app rides in the San Diego area. As a user, you do not have to worry about adding a promo code or booking a ride a particular way because the promotion is automatically applied to every trip you take in the app. Our coverage area spans throughout San Diego County and our fleet partner is the largest fleet in the area as well. Not only do you have access to the best San Diego Taxi Rates, through the RideYellow App, but you also have access to the largest fleet.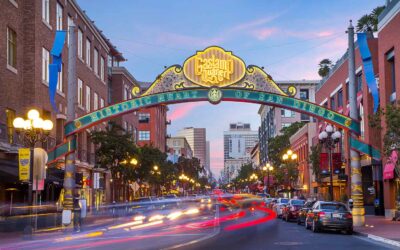 San Diego is a great city for date nights. People come from all over to San Diego for its fun nightlife and exciting activities throughout the city. Everything that you have seen in cliche date movies can be found in San Diego, from beaches, gardens, bars, and...
read more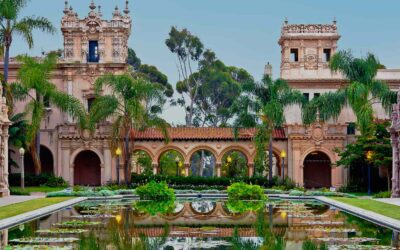 If you're following RideYellow on Instagram, I think you'd agree that we know a thing or two about what places in San Diego are the most Instagrammed. We post daily pictures of the coolest places to visit in our service area. Now that Summer is just around the corner...
read more