Tap on Street Hail
The Street Hail Button is located on the bottom of the home screen of the App.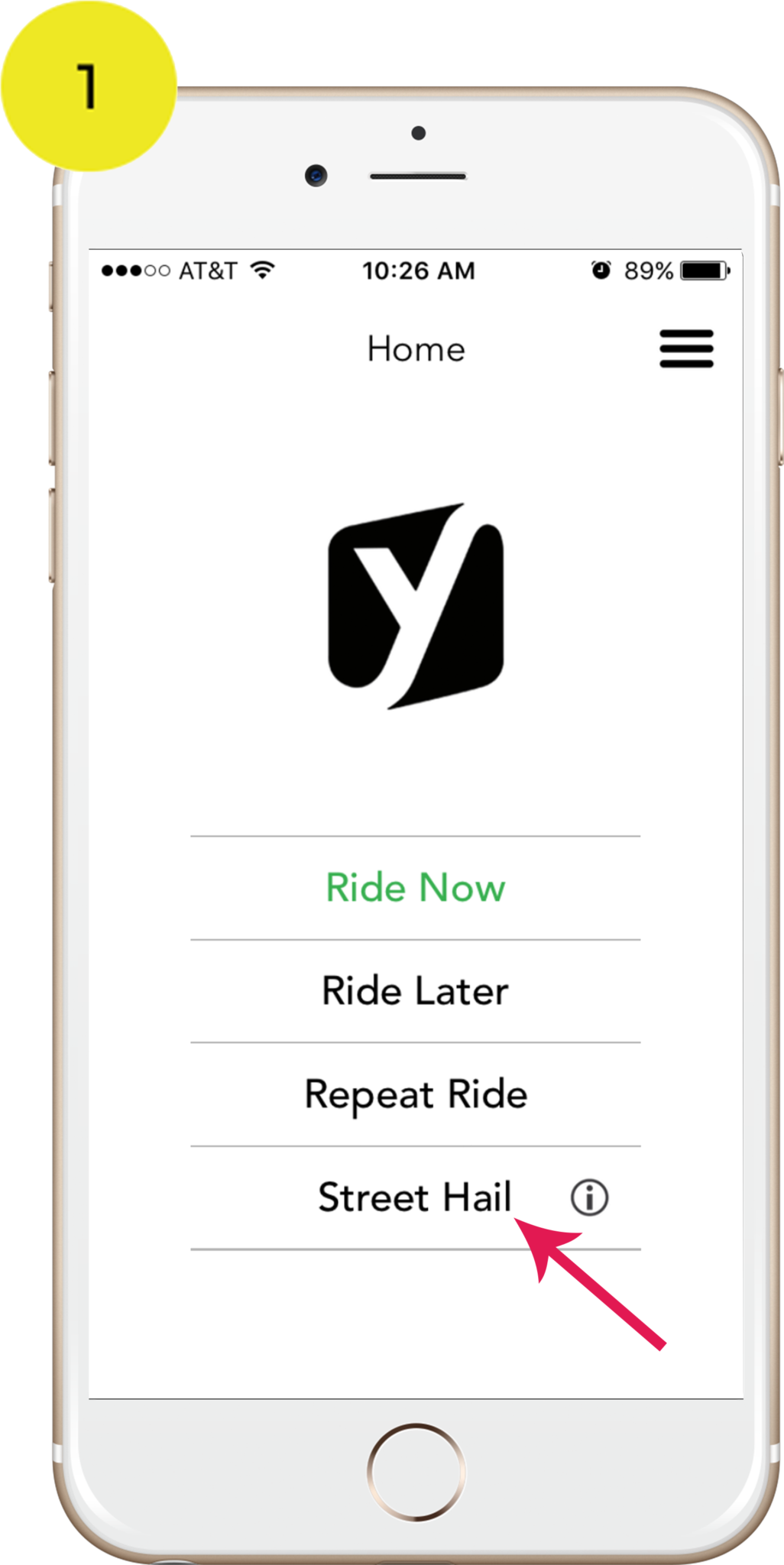 Enter the Taxi Number
Hop in the cab type in the Taxi number. The Taxi Number is in the Backseat of the Taxi.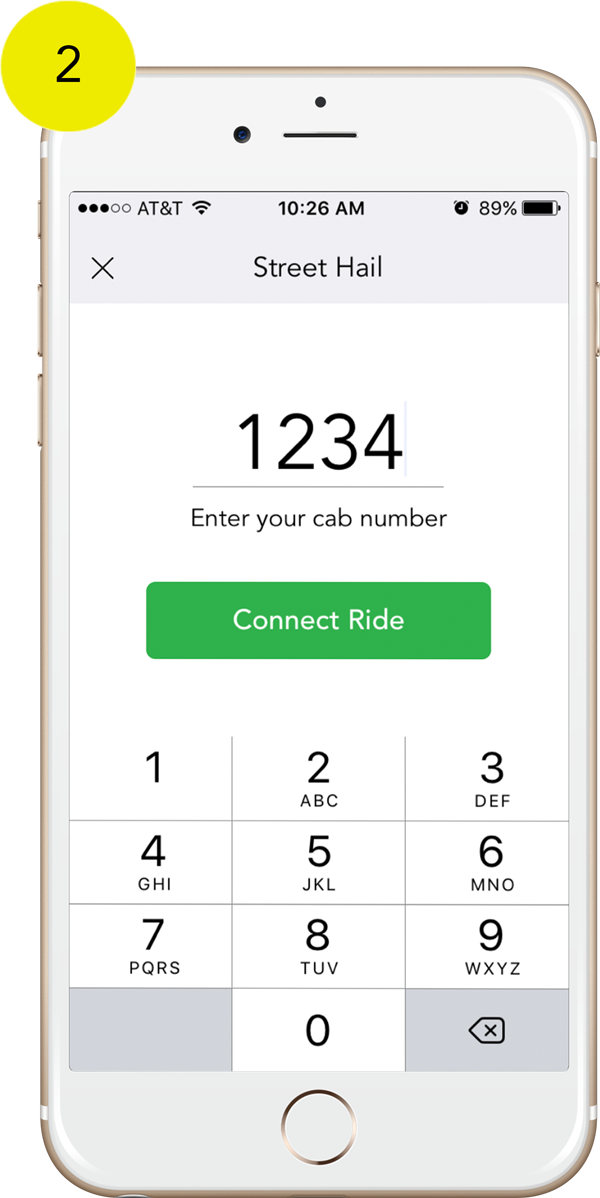 Sync Your Ride and Pay
When the ride is synced you can pay with your stored credit card in the RideYellow app.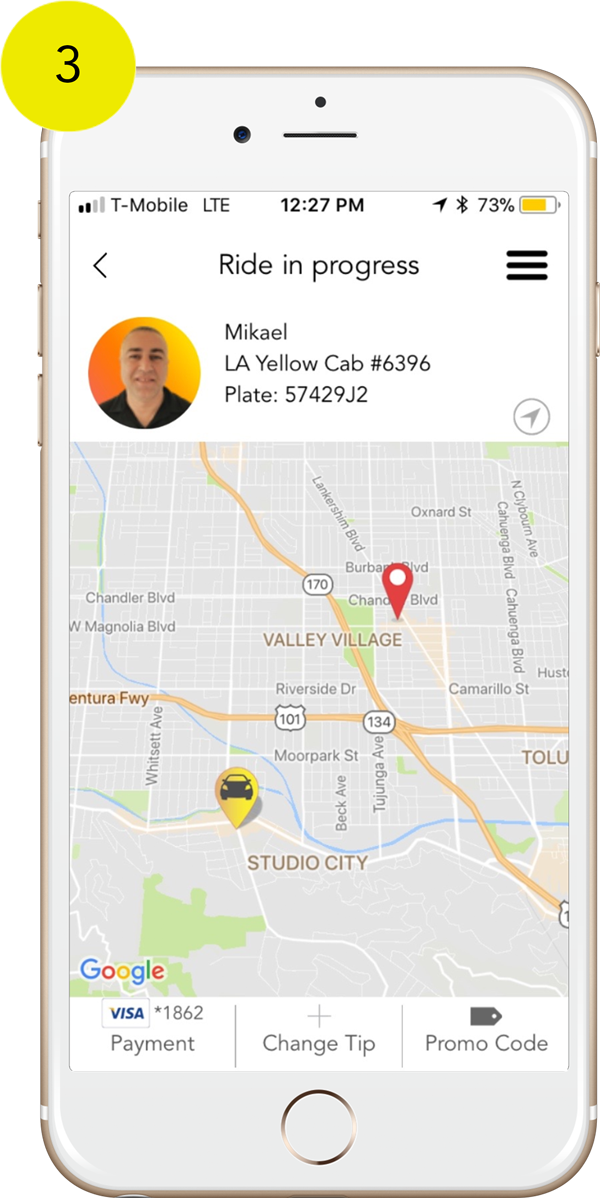 Rates and Discounts
Rates
Base Fee
$2.00
Cost Per Mile
$2.50
Only if in traffic or cab waiting:
Per Hour
$22.00
Discounts for San Diego Area
10% Senior Discount


Restrictions apply

Details

10% senior discount if 65+ years of age. Discount valid only when using taxi scrip and taxicards. Must present valid ID to driver.
Popular Destinations from San Diego Airport