Tap on Street Hail
The Street Hail Button is located on the bottom of the home screen of the App.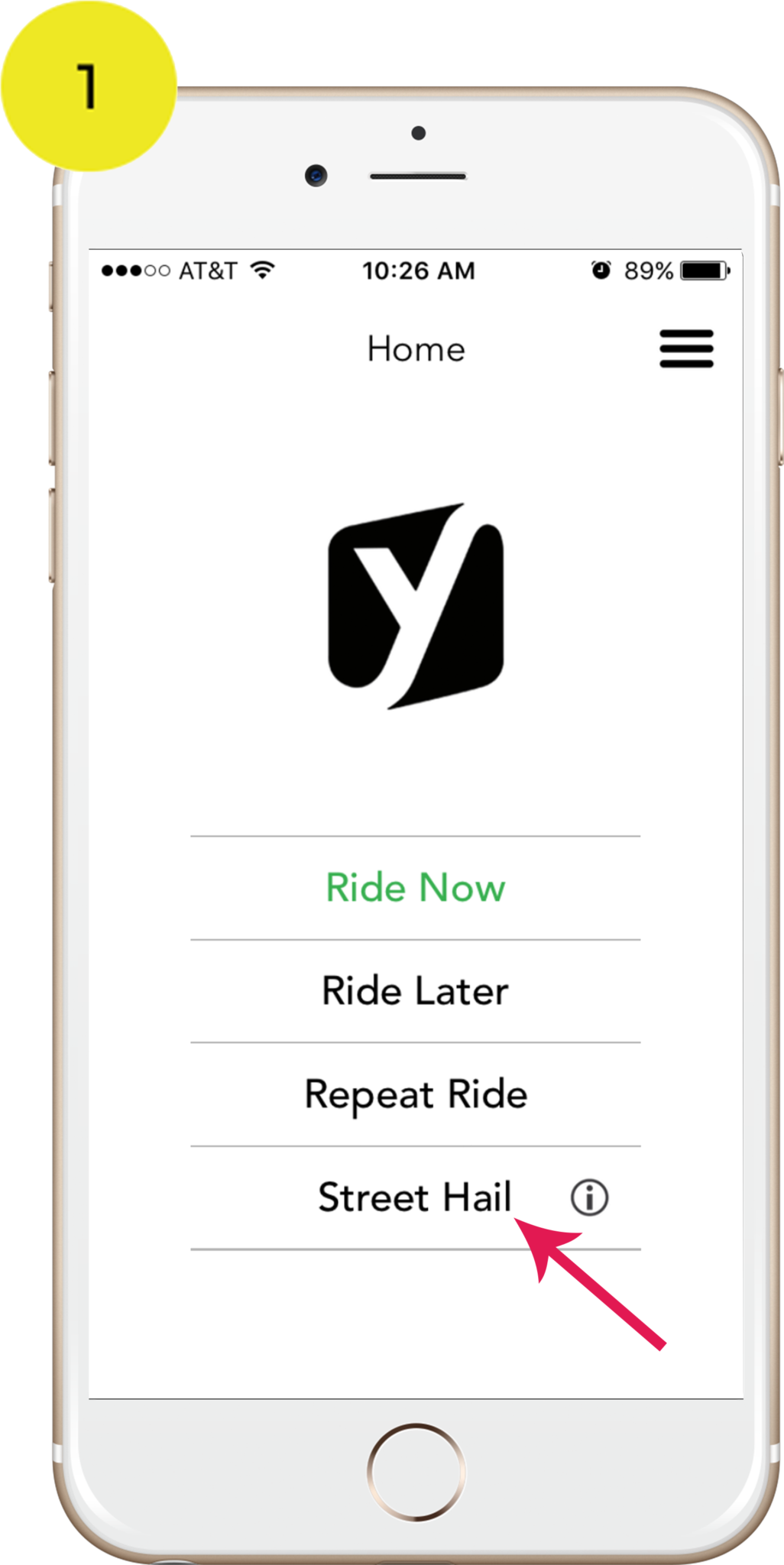 Enter the Taxi Number
Hop in the cab type in the Taxi number. The Taxi Number is in the Backseat of the Taxi.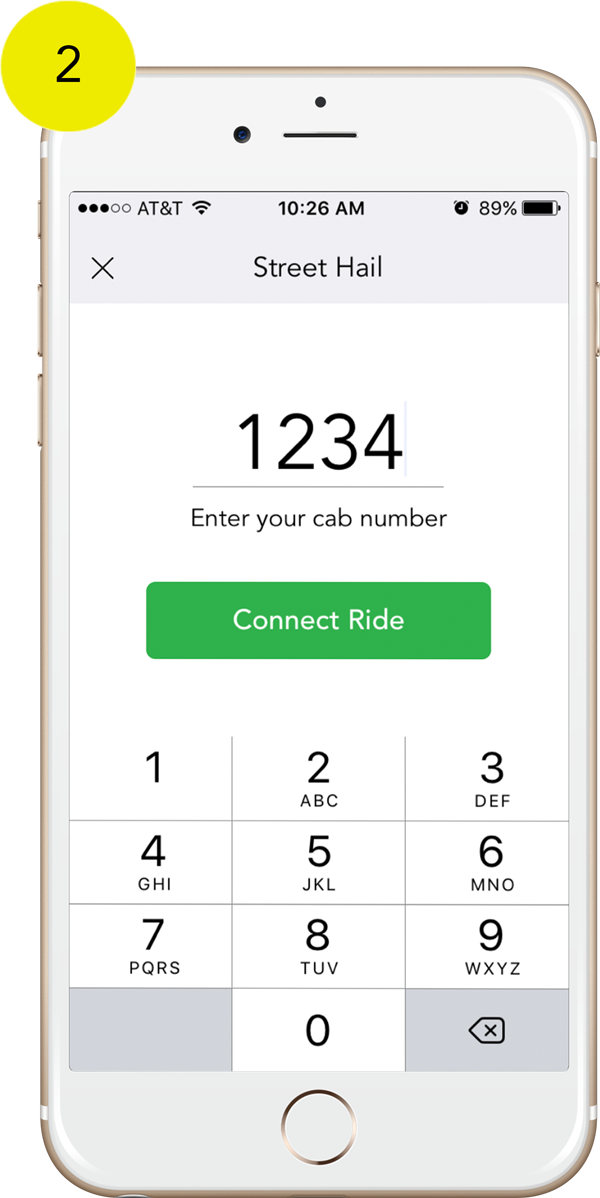 Sync Your Ride and Pay
When the ride is synced you can pay with your stored credit card in the RideYellow app.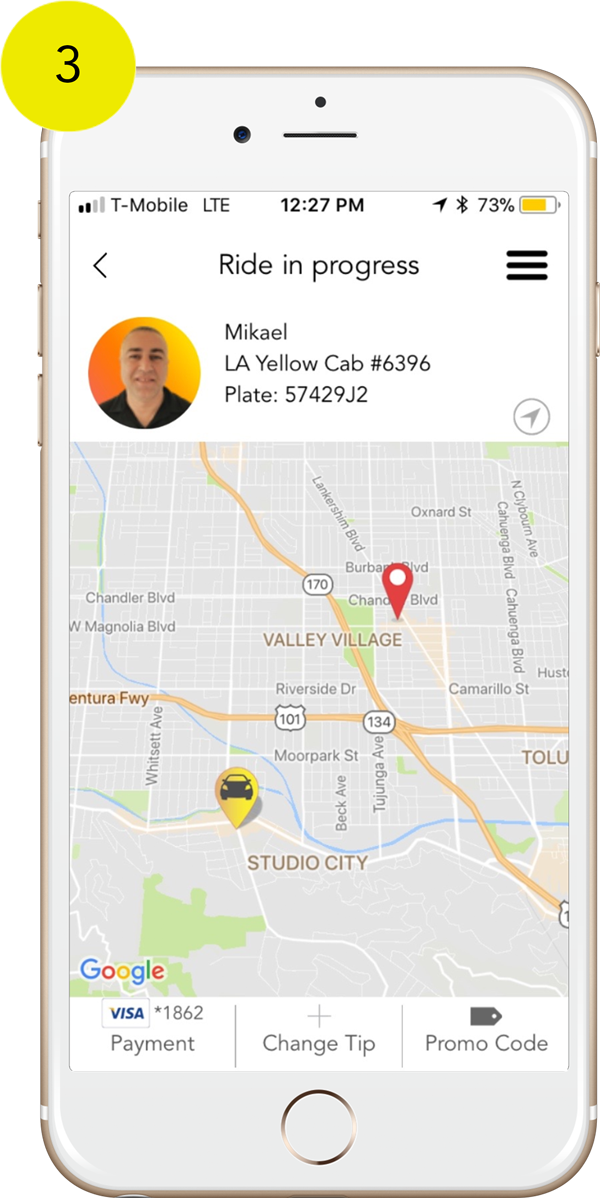 Flat Rates
Our fleet partners have Flat Rates that you can use when leaving LAX. This flat rate is a guaranteed price that you can count on no matter the distance or traffic. Flat Rates vary and you can find a list of them below.
No Surge Pricing
Unlike other apps, we do not raise our prices during peak demand. This means that you can count on a reliable price everytime you use RideYellow.
Cheaper than a Shuttle
Typically, when 2 or more people use the same taxi from LAX, the ride is a lot cheaper than using a shuttle.
No Stops
When you take a Taxi to LAX you don't have to worry about stopping to drop off or pick up strangers. Getting a Taxi at LAX means no stops before your destination.
| FLAT RATE | PRICE |
| --- | --- |
| LAX  to Downtown Los Angeles area | $ 46.50 |
| West Hollywood city limits to LAX | $ 40 |
| Santa Monica city limits North of I-10 to LAX | $ 35 |
| Santa Monica city limits South of I-10 to LAX | $ 30 |
| Santa Monica city limits to Bob Hope Airport | $ 75 |
Popular Destinations From LAX
Taxi LAX to Long Beach Airport