Connecting Neighbors "One Block at a Time"
To keep up with the spirit of giving back this holiday season, we're supporting a local Long Beach non-profit and their mission to connect neighbors "one block at a time." A simple and straightforward vision that belongs to We Love LB; a community non-profit that creates events to link communities in Long Beach. We Love Long Beach was started by, sister and brother, Robin and Scott Jones to inspire communities in Long Beach to help improve their neighborhoods by connecting them through events.
What We Love LB Is All About
We Love Long Beach believes that by building trust within the community, safety and quality of life in that neighborhood will also increase. They encourage people to host a We Love Long Beach event on their block and become a "block connector" in their neighborhood. We at RideYellow believe that this mission is a great one to stand behind. If you would like to become a block connector then visit the We Love LB site and contact them.
How You Can Support We Love LB
On Saturday, December 10th from 2- 5pm We Love Long Beach will be hosting the first annual Long Beach Homebrew Festival & Competition where attendees can experience a great lineup of tastings, food music, raffles, VIP beer garden and a homebrew competition. Over 20 local Long Beach homebrewers will compete for victory. This is a great event that will highlight the talent of Long Beach local homebrewers and give back to a great cause.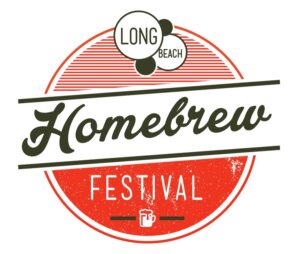 Proceeds from the event will be used to raise money for We Love Long Beach's neighborhood centered work in Long Beach. If you would like to attend the Homebrew Festival and support the Long Beach community you can purchase your tickets at WeLoveLB.org. General Admission is $30 in advance and $35 at the gate. All basic entry tickets include a taster cup, 1 vote for the contest and 1 raffle ticket. On behalf of Long Beach Yellow Cab, RideYellow is an official event sponsor. We're also giving discounts to those who get to or leave the event via the RideYellow app. To get $15 off your first ride, download the RideYellow app and enter the promo code "FREERIDE".
Please Ride Safe
We encourage everyone attending the event to get a ride via the RideYellow app to ensure a safe ride home. For all app users who do not qualify for the $15 off promotion, users can still get 25% their app rides in Long Beach.