Valentine's day is right around the corner, meaning it is crunch time for both guys and gals to figure out what to do. Luckily, if you live in the
Los Angeles
area there are tons of romantic places to go and things to do for Valentine's day that will make your partner feel special.
In this list, you won't find the traditional Valentine's Ideas, like where you should go out for dinner, but we did throw in a lot of ideas that you might not have thought of.
For your reading pleasure, we broke the list up into different things you might want to do during the day.
Places to Watch the Sunset on Valentine's Day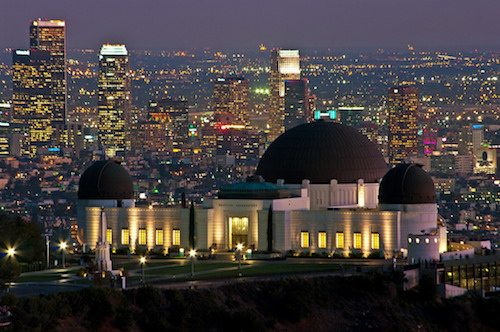 The Griffith Observatory is usually a tourist-filled location, but on Valentine's day, it becomes slightly less crowded because everyone is busy preparing for their dinner date. However, the Observatory is a very romantic place to sit down, relax and watch the sunset. Not only do you have a great view of Los Angeles, but you are right by the Hollywood sign.
Cost: Free
Address: 2800 E Observatory Ave Los Angeles, CA 90027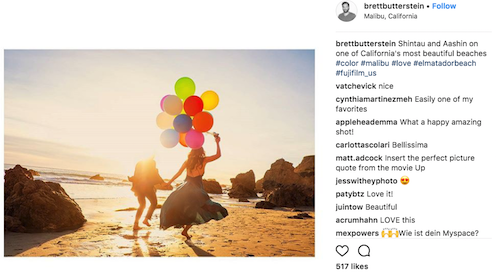 El Matador Beach is the secret beach gem of Malibu. The rock formations at El Matador are breathtaking, to say the least. Not only is the beach great, but the bluff top views are perfect for watching the sun go down with your special someone on Valentine's day. Don't be surprised if you have the beach to yourselves on Valentine's day as well.
Cost: Free
Address: 32350 Pacific Coast Hwy, Malibu, CA 90265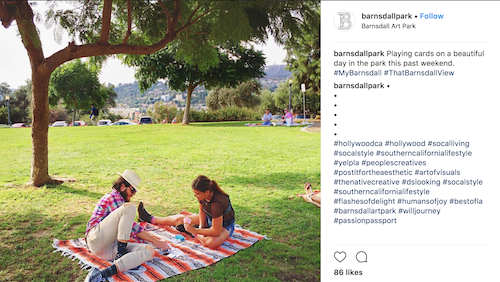 Barnsdall Park is another Valentine's destination that will not disappoint. There are so many things to do at the park including taking in the art at the art center, walking the trails and most importantly sitting on the hillside with your partner as the sun goes down. On the hillside, you have a great view of the Observatory and the Hollywood sign.
Cost: Free
Address: 4800 Hollywood Blvd, Los Angeles, CA 90027
A little more down south in Long Beach is one of Long Beach's best-kept secrets. Signal Hill Hilltop Park is at the peak of Long Beach and tucked away in the suburbs of Signal Hill. From the park, you have a panoramic view spanning from Huntington Beach to Los Angeles. Not only is the view great, but there is a large grass area for picnics, barbeque pits, and benches to relax. Make the trip to Long Beach the perfect excuse for a romantic getaway.
Cost: Free
Address: 2351 Dawson Ave, Signal Hill, CA 90755
Tucked away in San Pedro is the Korean Bell of Friendship. Not a lot of people know about the bell, but interestingly enough the location has the best view in the South Bay. From the Bell, you can see the coastline of the beautiful Palos Verdes Peninsula. The view at sunset will sweep your special someone off their feet on Valentine's Day. After the sun sets there are many restaurants in the area that are great for Valentine's day as well. Remember to bring your camera!
Cost: Free
Address: 3601 S Gaffey St, San Pedro, CA 90731

Romantic Gardens for Valentine's Day
Located at Exposition Park and beside the Natural History Museum is the Rose Garden. This Rose Garden is the only place in Los Angeles where you will find a field of roses this big. The grounds are extremely well-kept, which makes for a great place to have a romantic walk on Valentine's day in Los Angeles. If your special someone loves roses, then the Rose Garden is the place to go.
Cost: Free
Address: 701 State Dr. Los Angeles, CA 90037
The South Coast Botanic Garden is hidden in the Palos Verdes Peninsula, which is a romantic getaway on its own. The grounds have plants from all around the world, which means there will be something blooming no matter what time of year you decide to visit the Garden. Unfortunately, January is not the best time to visit the Garden if you want a romantic burst of colorful flowers, but visiting the South Coast Botanic Gardens for a Valentine's day stroll is still worthwhile.
Cost: $9
Address: 26300 Crenshaw Blvd, Palos Verdes Peninsula, CA 90274
The Mildred E. Mathias Botanical Gardens is hidden in UCLA and it has tons of great features that will make your visit worthwhile. The pathways are great for a romantic stroll and along the way, you will see beautiful flowers, birds, and best of all turtles! There are plenty of quiet places to sit down as well.
Cost Free
Address: UCLA
Romantic Things to Do on Valentine's Day
Although Disneyland is all the way in Anaheim it is worth the drive if you can afford it. Valentine's day is a very busy day for Disneyland so don't expect to have the park to yourself. If you are a Disney fan then a trip to Disneyland would make your Valentine's Day special.
Cost: Varies
Address: 1313 Disneyland Dr, Anaheim, CA 92802
Gondola Ride
If your special someone wants something unique for Valentine's Day then a romantic gondola ride might be a great idea. Both Long Beach and Manhattan Beach have Gondola rides that you can purchase. The Long Beach ride goes through the canals while the Manhattan Beach ride goes around the beach.
Cost: Around $100
If you are from LA, chances are you have already been to the Getty Center, but it might be a nice place to consider taking a day trip to on Valentine's day. The view of the city is breathtaking, the Japanese garden is very romantic and the art is one of a kind. The Getty Center is a great place to relax for a quite and cultured Valentine's Day.
Cost: $15
Address: 1200 Getty Center Dr. Los Angeles, CA 90049
The Electric Dusk Drive-In is the only drive-in movie theatre in Los Angeles. Why not try something new on Valentine's Day and watch a movie the old-fashioned way at a drive in? It might be a great memory to look back on.
Cost: $16
Address: 2930 Fletcher Dr. & San Fernando Rd. Los Angeles, CA 90065
Sunset Flight Over the City
Nothing says, "SUPRISE" like a sunset helicopter flight over Los Angeles at sunset. To top it off a couple glasses of champagne are included! For something so special, like this, of course, the price is going to be high, but you are buying a memory. A sunset flight is one of the most romantic things you could do on Valentine's day.
Cost: $350
Address: 10750 Sherman Way  Burbank, Ca 91505.