Rolling Hills Estates Taxi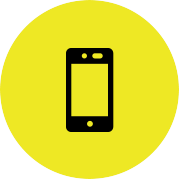 1. Request your ride
Choose to ride now or schedule one for later. Just set your pickup details and tap "Request Ride" to place your order.
2. Get picked up
With live arrival updates, you'll know exactly when to get going. Our experienced drivers will be ready outside.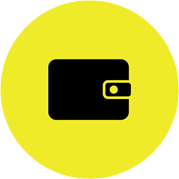 3. Pay with options
Pay with mobile pay one day and cash the next. Choose a payment method before requesting your ride and enjoy the flexibility.
Rates and Discounts
Rates
Base Fee
$2.85
Per Mile ( .30 cents every 1/9 mile)
$2.70
Only if in traffic or cab waiting:
Per 37 Secs
$0.30
Per Hour
$29.19
Discounts for South Bay Area

$15 Off First App Ride

Restrictions apply

Details

Enter promo code "WEBLB". $15 Off First App Ride. Offer valid only when paying with a stored credit card in the RideYellow app in South Bay area. Promotions cannot be combined.

10% Senior Discount

Restrictions apply

Details

10% senior discount if 65+ years of age. Must present valid ID to driver.
About Rolling Hills Estates
Some of our Favorite Places in the Rolling Hills Estates
Peninsula Mall 

– The Penensula Mall is the local large shopping center that offers access to a number places to shop and dine. Its outdoor, open air, setting allows you to enjoy the beautiful SoCal weather.
Parks and Recreation 

– The Rolling Hills Estates offers six parks and over 10 miles of bike paths. Even those who love horseback riding have over 25 miles of equestrian trails to choose from. No matter what you fancy you outdoor itch will be satisfied by what the Rolling Hills Estates has to offer.
Shop the Hill 

– This mile long commercial district is an outdoor plaza that has a lot of shopping, specialty restaraunts, an ice rink and even a movie theatre.
Why Ride with South Bay Yellow Cab?
The South Bay, including the Rolling Hills Estates, can sometimes become congested with tourists because of its scenic views. So when you don't feel like driving yourself, South Bay Yellow Cab makes it easy to get moving faster in the South Bay area. Our taxis and their cab drivers are committed to providing a clean, courteous and reliable service. You will recognize us by our bright red "South Bay" logo on the side of our vehicles.
Is the airport your destinations? We can take you to any local airports, including LAX,  Long Beach Airport, and more. Use our taxicabs for non-stop service to the aiprot, and avoid having to stop along the way or share your ride with strangers. 
Our fleet is equiped with priuses, SUVs and minivans to accomodate larger groups; everyone rides for the price of one! Our wheelchair accessable vans can offer paratransit assistance as well, whether its for medical visits, dialysis treatments, outpatient surguries or hospital checkouts our taxi drivers are avialable. 
To get a ride, book one via the RideYellow app, call or book online and we will work out a solution to fit all of your travel needs.