Spring is here, which means it stays lighter longer, beaches are starting to get packed and many are starting to tackle their spring cleaning lists.
If you aren't a fan of the beach, but still want to enjoy the sweet outdoors during the Spring season, maybe you should check out our list of the most beautiful Spring time destinations in Southern California.
All of these destinations are easily accessible by the RideYellow app. Make sure you enter the promo code "FREERIDE" when you download the app for $15 off your first app ride!
Earl Burns Miller Japanese Garden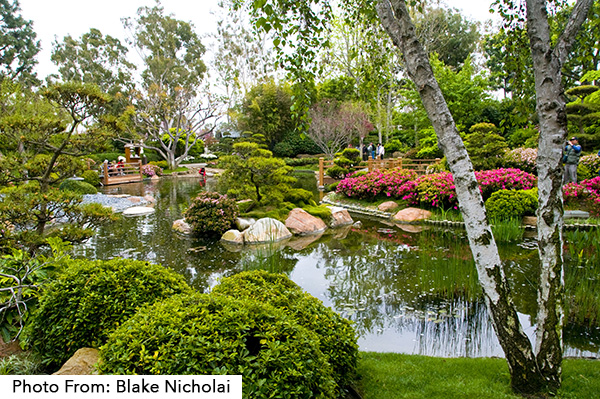 This 1.3 acre plot is located on the border of Cal State University Long Beach thanks to Mrs. Loraine Miller Collins. The garden contains typical elements of a Japanese Garden design and it really comes to life during the Spring time. This garden may be small but it has a lot to offer. In the Spring the cherry blossoms, iris and azaleas are in full bloom. Also, as an added bonus, there is a koi fish pond right in the center. You can get a virtual tour of the garden here.
Flower Fields of Carlsbad Ranch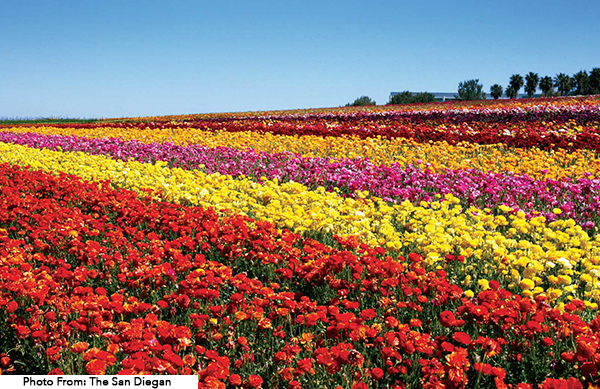 Perhaps the biggest field of flowers in all of California the Flower Fields of Carlsbad Ranch is worth the trip. You will not be disappointed by the arrangement of flowers that stretch as far as the eye can see. To top it off, early Spring time is the best time to visit! Tag #TheFlowerFields on social media and you'll be featured on their site here.
South Coast Botanic Gardens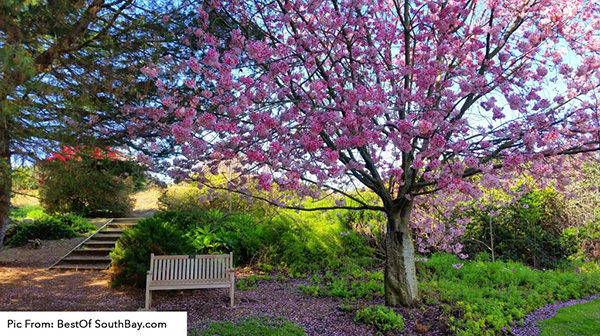 The South Coast Botanic Garden is the most iconic garden in the South Bay. It has over 87 acres of space and offers a variety of blooming trees, flowers and shrubs. The location of this garden is next to a lot of great beaches and hikes so after you're done smelling the flowers you have a lot more fun to be had.
Huntington Library and Gardens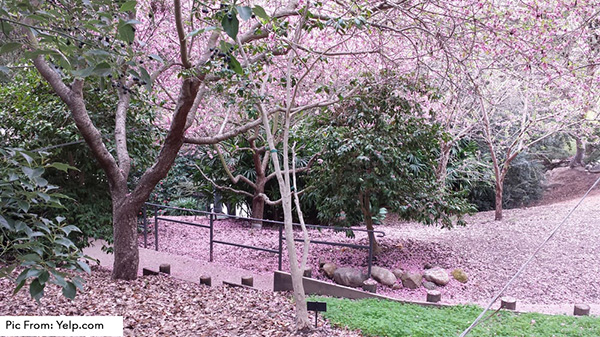 The Huntington Library and Gardens is 207 acres of land in Southern California's San Gabriel Valley. The collection of flora the garden boasts is very rare. Cherry blossoms are now blooming in the Japanese garden making it the perfect Spring time getaway. When you visit you can tag your pics with the hashtag #AtTheH and they will share it on their website here. The Huntington Library is one of the most beautiful places to visit during the Spring time so please take into consideration their rules to help keep the grounds looking beautiful.